In addition to building research tools and improving technology for benign urology research, the U54 O'Brien Center for Benign Urologic Research also supports basic science and translational research. Projects and their directors are listed below.
---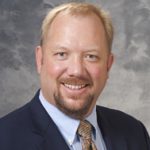 William Ricke, PhD
Professor
O'Brien Center Director
UWMF-Professor of Urologic Research Director of Research
Phone: (608) 265-3202
E-mail: rickew@urology.wisc.edu
Click here for lab website.
Perturbation of the Hormonal Milieu Produces Lower Urinary Tract Dysfunction
We propose that sex steroid hormones promote fibrosis of the prostate, which in turn leads to the development of lower urinary tract dysfunction. Furthermore, we are elucidating estrogen hormone action by performing mechanistic studies that underpin molecular pathways involved in BPH/fibrosis. The expectation of these studies is to identify how fibrosis is associated with BPH/LUTS and develop therapeutic targets towards currently unknown pathways involved in BPH and hence prevent or treat BPH/LUTS.
---

Jill Macoska, PhD
Alton J. Brann Distinguished Professor in Science and Mathematics
Professor of Biological Sciences
Director, Center for Personalized Cancer Therapy
Jill.Macoska@umb.edu
Phone: (617) 287-5783
Click here for lab website.
CXCL12/CXCR4 Axis Activation in Lower Urinary Tract Fibrosis and Dysfunction
We hypothesize that activation of the CXCL12/CXCR4 axis in the aging prostate promotes myofibroblast phenoconversion and tissue fibrosis through non-canonical mechanisms coupled to EGFR transactivation and MEK/ERK signaling. We will test this hypothesis using in vitro and in vivo models and per-urethral tissues from men with or without obstructive lower urinary tract dysfunction.
---

Paul Marker, PhD
Professor of Pharmaceutical Sciences
Associate Dean of Research
Vice Chair of Pharmaceutical Sciences
paul.marker@wisc.edu
Phone (608) 890-2150
Click here for lab website.
---
Chad Vezina, PhD
Associate Professor of Comparative Biosciences
chad.vezina@wisc.edu
Phone (608) 890-3235
Click here for lab website.
Roles of Beta-catenin in Urinary Dysfunction
We propose that changing hormone levels in aging men and/or reactivation of a developmental growth-regulatory pathway mediated by beta-catenin are underlying causes of benign prostatic hyperplasia. The hypothesis will be tested using a genetic approach in mice and by analyzing human prostate specimens.
---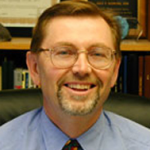 Dale E Bjorling, DVM
O'Brien Center Co-Director
Professor of Surgical Sciences
Associate Dean of Research
School of Veterinary Medicine
Phone: (608) 263-4808
E-mail: bjorling@wisc.edu
Click here for lab website.
Rodent Urinary Function Testing (RUFT) Core
Our facility performs critical assessment of lower urinary function testing in mice. The RUFT is actively engaged in expanding techniques and technology available for assessment of lower urinary tract function in mice. The Biomedical Core facilitates access to specialized histological services. Services of the Biomedical Core are also available to external investigators.