Tudor Borza, MD, MS
Credentials: Assistant Professor
Position title: Specialties: Minimally Invasive Surgery, Urologic Oncology
Email: borza@urology.wisc.edu
Phone: (608) 262-5440
Address:
UW Medical Foundation Centennial Building
1685 Highland Ave
Madison, WI 53705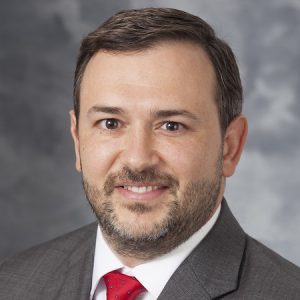 Education
Fellowship, Urologic Oncology, University of Michigan, Ann Arbor, Michigan, 2018
Fellowship, Health Services Research, University of Michigan, Ann Arbor, Michigan, 2017
Master of Science in Health and Health Care Research, University of Michigan, Rackham Graduate School, Ann Arbor, MI, 2016
Residency, Harvard Longwood Program in Urology, Boston, MA, 2015
General Surgery Internship, Brigham and Women's Hospital (Harvard), Boston, MA, 2011
MD, University of Michigan Medical School, Ann Arbor, Michigan, 2010
BS, Chemistry, Wayne State University, Detroit, Michigan, 2006
Clinical Specialties


Dr. Borza is a board-eligible urologic surgeon who specializes in the management of patients with urologic cancers, with a special interest in prostate, kidney, bladder, testicular and adrenal cancers. He is fellowship-trained and performs open, laparoscopic and robotic surgery. Dr. Borza's philosophy is to provide comprehensive and compassionate care for his patients.
Dr. Borza has over 50 peer-reviewed publications, editorials, and abstracts. He is currently supported by a grant to identify novel factors leading to readmission following cystectomy using a mixed-methods approach.
Research Interests
Dr. Borza is a health services researcher with a focus is on understanding how health policy changes impact surgical care and, more specifically, care of urologic malignancies. His current projects revolve around improving opioid medication stewardship by engaging surgeons through the Surgical Collaborative of Wisconsin. Additionally, he is working on understanding how different components of the Affordable Care Act have impacted treatment patterns and readmissions among patients undergoing major surgical procedures.