Petra Popovics, PhD
Assistant Scientist/K12 Scholar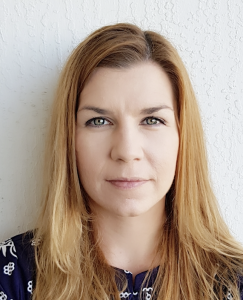 EDUCATION:
PhD, Biomedical Sciences/Molecular Biology, University of St. Andrews, UK
BS and MS, Biological Sciences, University of Pecs, Hungary
Dr. Popovics is an Assistant Scientist and K12 Scholar in the Multidisciplinary Urologic Research (KURe) Career Development Program. Her work focuses on the role of osteopontin in the pathogenesis of lower urinary tract dysfunction (LUTD) in the aging men. Osteopontin drives chronic inflammation and fibrosis that are key features of LUTD, thus, its pharmacological inhibition may provide a new strategy for the therapeutic management of the disease. Dr. Popovics is utilizing 3D tissue culture models, immunohistological analysis, a kidney capsule xenograft model for prostate regeneration and mouse models of prostatic fibrosis and inflammation to define the regulation and the downstream targets of osteopontin in the prostate.