Choose how and where you wish to make an impact.
Endowments
Endowments are a wonderful way to create a lasting legacy and support the faculty of the UW Department of Urology.
Named Endowments
Named endowments can be used to fund a specific project or program. Endowments can also be used to create discretionary funds that the department can use for areas of greatest need.
Urology Faculty Support
Named endowments can also be used to support exceptional faculty.
Professorships, Chairs, and Distinguished Chairs: A named professorship, chair, or distinguished chair provides support for the holder to explore and pursue innovative programs that help cultivate and encourage research and discovery.
Fellowships: Endowed fellowships are used to help recruit and retain young talent and create training and research opportunities.
Lectureships: Endowed lecture funds bring visiting professors or lecturers to share their unique perspective and knowledge, creating learning opportunities for faculty.
Departmental Funds: Endowed departmental funds support urologic initiatives and priorities that otherwise would go unfunded.
---
Some of the ways you can give include:
Honorary or memorial gifts to recognize accomplishments and honor the memory of a colleague, friend, or relative
Charitable bequests of any amount in your will or living trust
Naming the University of Wisconsin Department of Urology as a beneficiary of your life insurance policy
Naming the University of Wisconsin Department of Urology as a beneficiary of all or a portion of your retirement plan
Setting up a deferred or immediate charitable gift annuity
Giving a gift of real estate
Employer Matching Gifts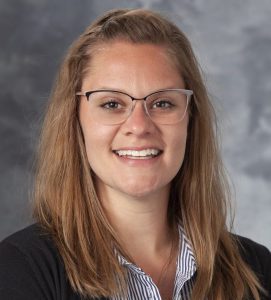 Have questions or need more information about how you can give?
If you have any questions about making a financial contribution, a planned gift or establishing a named fund for the Department of Urology, please contact our Development Coordinator, Christina Brugger, at (608) 262-0043 or brugger@urology.wisc.edu
UW Medical Foundation Centennial Building
1685 Highland Avenue
Madison, WI 53705-2281