Comprehensive, Compassionate Care.
Welcome to Pediatric Urology at the University of Wisconsin School of Medicine and Public Health.
Led by Division Chief, Dr. Walid Farhat, our team is comprised of four fellowship-trained pediatric urologists and three advanced practice providers – all highly skilled in the diagnostic evaluation and treatment of complex genitourinary problems in children of all ages.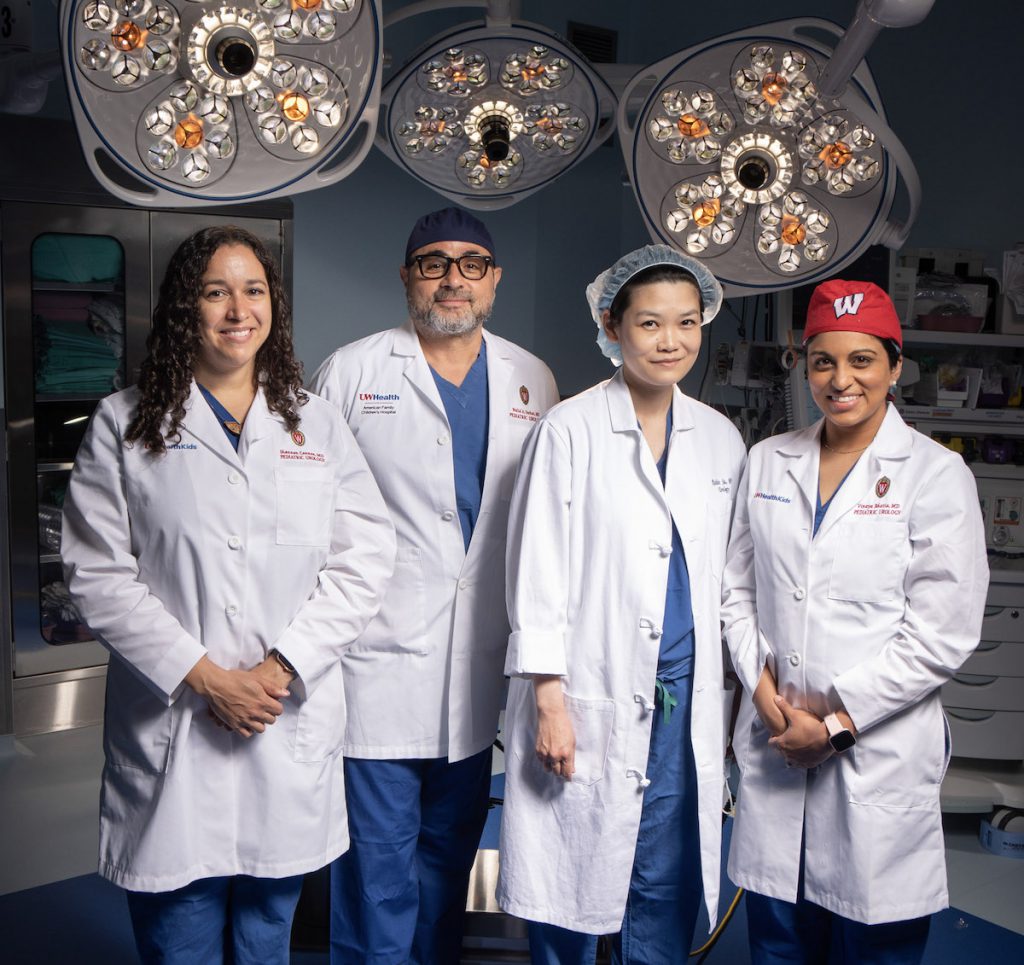 Our experienced pediatric urology team has a deep commitment to providing comprehensive, compassionate care to our young patients.
Please watch the short video below to learn more about our program.
Message from the Division Chief
Latest News
Pediatric bowel and bladder dysfunction (BBD) is a functional disorder that negatively impacts a patient's physical and psycho-social health – causing stress and anxiety for these children and their families while representing a significant burden …

March 21, 2023
Excellent care every step of the way
UW Health Pediatric Urology experts understand the stress and awkward situations that can arise when your child needs urologic care. It's a sensitive issue, so we provide the information you need to make informed decisions about your child's care. Together, we take excellent care of your child every step of the way.