Please join us for this year's Blue Tie Bash, devoted to raising awareness of urologic cancers and men's health issues with UW-Madison's Department of Urology!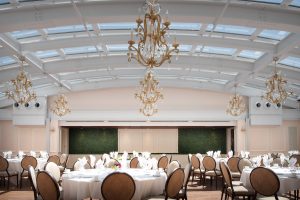 When:
Friday, October 20, 2023 at 6:00 PM
Where:
The Madison Club
We are grateful for our dedicated partners' support in advancing men's urologic health and the fight against urologic cancers such as prostate, kidney, bladder, and testicular. This dedication is a key reason our department remains a leader in the field – providing outstanding care, improving quality of life, and shaping the future of urology through our cutting-edge research and training programs.
All proceeds from the Blue Tie Bash go to the Wisconsin Urologic Research Institute (WURI) Fund. This endowment supports and sustains the full range of research conducted in our department. Our team of physicians and scientists who work within WURI are committed to finding new ways to prevent and treat diseases and improve the quality of life of our patients.
For more information, please contact Christina Brugger at brugger@urology.wisc.edu.