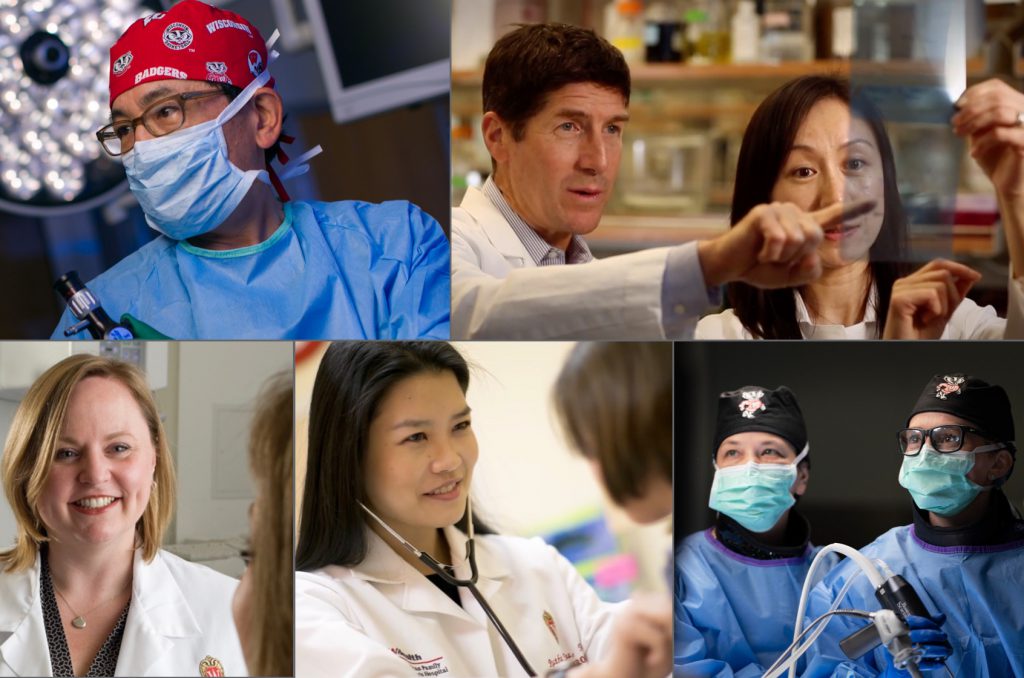 Why Give
The financial investments you make in the Department of Urology are essential to advance our mission:
To provide innovative care focused on improving the quality of life of our patients while shaping the future of urology through education and research.
We consider our supporters our partners in this work, helping to ensure the highest quality urologic health care is available in Wisconsin and beyond.
Funding Opportunities
The University of Wisconsin Department of Urology offers giving options that allow you to make an impact in the area and manner most meaningful to you. We invite you to explore the four initiatives below, as well as other ways to give.
Wisconsin Urologic Research Institute (WURI) Fund
Your financial support of the Wisconsin Urologic Research Institute (WURI) will allow you to advance the full range of the department's research and work including:
• Prostate, kidney, bladder and other urologic cancers
• Stone disease
• Incontinence
• Pediatric urologic research
• Benign prostate conditions (BPH)
• Male sexual health
• Male infertility
• Women's pelvic wellness
• Prevention and wellness within urologic health
• Educating the next generation of outstanding urologists
---
Urology Academic Fund
This fund supports innovative research, training the next generation of urologists, and providing outstanding patient care.
---
Urology Residency Education Fund
This fund was established with generous contributions from grateful patients and friends of the Department of Urology, and will help advance the educational mission of the department including residency training, fellowships, and medical student activities to train the next generation of outstanding urologists.
---
Robert F. Schnoes Memorial Urologic Cancer Research Fund
This fund was established by Dolores "Jinx" Schnoes in memory of her late husband to further advance the department's cutting-edge kidney cancer research. This endowment fund is a wonderful legacy, whose impact will be felt in perpetuity.
---
Pediatric Urology Research and Education Fund
Advance the most cutting-edge care, as well as research and education in pediatric urology. The department's strategy, as often as possible, is to provide young patients with the least invasive care. Children who face urologic health challenges deserve to have a high quality of life.
If you prefer to contribute by regular mail, please send contributions to:
---
University of Wisconsin Foundation
U.S. Bank Lockbox
Box 78807
Milwaukee, WI 53278-0807
---
---
These Urology funds are held and managed by the University of Wisconsin Foundation, a 501(c)(3) nonprofit organization, which is the official fundraising organization for the University of Wisconsin-Madison.
---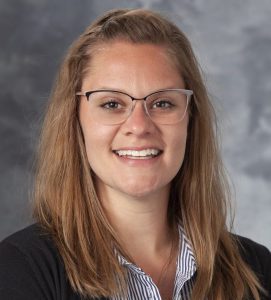 Have questions or need more information about how you can give?
If you have any questions about making a financial contribution, a planned gift or establishing a named fund for the Department of Urology, please contact our Development Coordinator, Christina Brugger, at (608) 262-0043 or brugger@urology.wisc.edu
UW Medical Foundation Centennial Building
1685 Highland Avenue
Madison, WI 53705-2281