The Department of Urology continues to build the Urology Simulation Education Program for residents, students, and other learners. Our goal is to create a premier skills and simulation program to be a model and resource for urology programs across the country. A Urology Simulation Committee, led by Sara Best, MD and Barb Lewis, RN, MS and consisting of faculty, residents, and administration guides the development, implementation, and evaluation of the program.
The program includes a PGY-1 bootcamp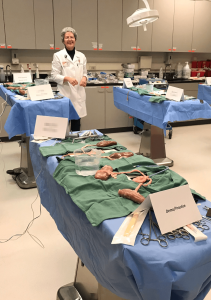 focusing on knot-tying, suturing, laparoscopic skills, cystoscopy and ureteroscopy, robotics, laparoscopic port placement, and suturing/stapling bowel anastomoses. The goal of the bootcamps are to prepare residents so at the end of the PGY-1 year they are functioning at a PGY-3 level for basic skills. The bootcamp includes aspects of and builds upon the ACS/APDS Phase 1 curriculum when applicable.
Labs for all residents will include surgical skills labs, such as the ureteral reimplant lab, simulated patient scenarios, computer-based training, and high fidelity models. Each laboratory has a faculty champion as well as additional faculty instructors. All faculty are encouraged to attend.
A key component of the program is a dedicated nurse educator who is available to set up one-to-one experiences for residents at all levels for skills practice.
Educational research is an integral part of each component of the program. Thomas Leffler, MPH assists the program with research as well as photography and video editing.
2018-2019 Urology Simulation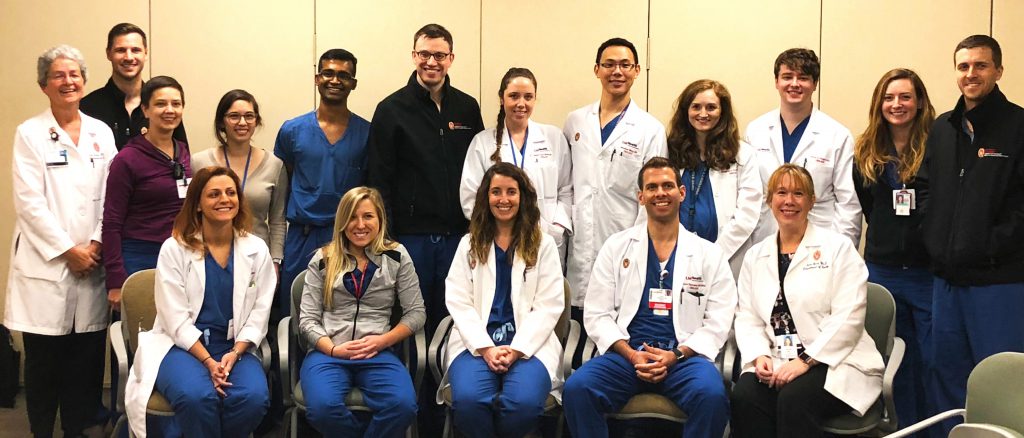 For more information, please contact: