One of the Strongest Programs of its Kind in the Country
The UW Department of Urology's Simulation Education Program for residents, students, and other learners is a premier skills and simulation program that is a model and resource for urology programs across the country.
A Urology Simulation Committee is led by Sara Best, MD, and consists of faculty, residents, and administration. The Committee guides the development, implementation, and evaluation of the program on an ongoing basis.
The program includes a PGY-1 bootcamp focusing on knot-tying, suturing, laparoscopic skills, cystoscopy and ureteroscopy, robotics, laparoscopic port placement, and suturing/stapling bowel anastomoses. The goal of the bootcamps are to prepare residents so at the end of the PGY-1 year they are functioning at a PGY-3 level for basic skills. The bootcamp includes aspects of and builds upon the ACS/APDS Phase 1 curriculum when applicable.
Labs for all residents will include surgical skills labs, such as the ureteral reimplant lab, simulated patient scenarios, computer-based training, and high fidelity models. Each laboratory has a faculty champion as well as additional faculty instructors. All faculty are encouraged to attend.
Past Events:
14th Annual Pediatric Urology Laparoscopy Course – Virtual
The 2020 Annual PULC was held virtually where 17 fellows from the United States and Canada were able to receive web based surgical instruction to develop their knowledge of basic laparoscopic skills in children, and how to use core equipment in laparoscopic Pediatric Urological surgery.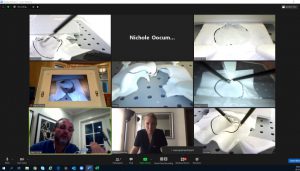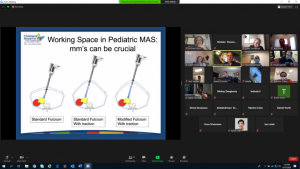 Urology Simulation
Education Program
---
PGY-1 Bootcamp
Surgical Skills Labs
Simulated Patient Scenarios
Simulation Resources
For more information, please contact: