Welcome!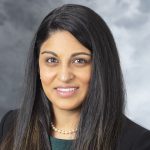 We are excited that you have chosen to join us on the Urology service during your required Phase 2 Surgical and Procedural Care rotation or during your Phase 3 elective time.
Most of the students who take this subspecialty course enjoy themselves and learn more than they thought they would when they signed up for it.
---
Urology at UW
Urology is a specialty that treats patients with many different kinds of problems. At UW you will see:
Patients with kidney problems like kidney cancer and kidney stones
Patients with bladder problems such as bladder cancer and urinary incontinence
Men with prostate cancer
Men with benign prostatic enlargement and its subsequent symptom of difficult urination (these patients are often cared for by urologists as well as their primary care physicians)
Men with erectile dysfunction and male-factor infertility
Pediatric Urology patients with an array of congenital problems with the kidneys, bladder, penis and testicles
Why Urology?
A brief introduction to the field from the American Urological Association (AUA).