Upcoming Events
Check back often to view upcoming lectures, conferences, and events.
May 3-6, 2019: American Urological Association 2019 Annual Meeting
May 14, 2019 at 5:30 PM: Robert F. Schnoes Lecture Series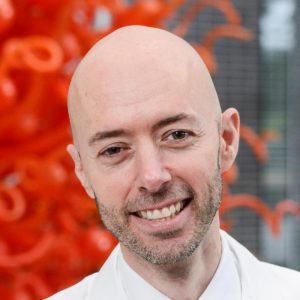 James Brugarolas, MD, PhD
The Department welcomes James Brugarolas, MD, PhD as our 2019 Schnoes Lecture Series speaker. Dr. Brugarolas is the The Sherry Wigley Crow Cancer Research Chair, Professor, and Director of the Kidney Cancer Program at UT Southwestern Medical Center.
May 30, 2019: Blue Tie Bash
Fall 2019
TBA: Uehling-Wear Lecturer
UW School of Medicine Events