The 2019 Urology match was a great success; there were 434 applicants for 339 positions in 136 programs. The University of Wisconsin Program matched the following applicants:
Jeremy Goodman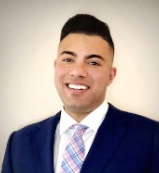 Jeremy Goodman will earn his medical degree from the University of California in San Francisco in June. He graduated from Stanford University, where he earned a Bachelor of Arts degree in Human Biology. Jeremy has been involved in research related to kidney stones and quality of life, UTIs in the pediatric population and prostate cancer. Prior to medical school, he worked in the Silicon Valley for a biotech company and a tech startup.  Some of his interests outside of medicine include professional table tennis and competitive bodybuilding.
Rachael Sherrer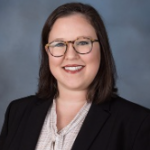 Rachael Sherrerwill receive her medical degree from the University of Alabama School of Medicine in Birmingham in May. She graduated from the University of Alabama in Tuscaloosa with highest honors and a Bachelor of Arts degree in Art History. During her junior year of medical school, Rachael was inducted into the Alpha Omega Alpha Honor Society. Rachael has published an article on the use of MRI for the evaluation of prostate cancer and has been heavily involved in teaching, mentorship and service since her undergraduate days. Her interests include cooking, painting and travel.
Jeremiah Umoh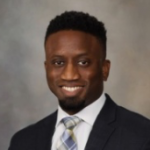 Jeremiah Umohwill graduate with a medical degree from Meharry Medical College in May. He earned a Bachelor of Arts degree in Biochemistry and Cell Biology from Rice University in Houston and a Masters of Medical Sciences from the University of North Texas Health Center. During medical school, Jeremiah was inducted in the Alpha Omega Alpha and Gold Humanism Honor Societies. His research on health literacy and numeracy on understanding of prostate cancer terminology has been published in the Journal of Urology and presented at the AUA Annual Meeting. Jeremiah is proud of his work with the Partnership for the Advancement and Immersion of Refugees in Houston and enjoys drumming and African and Latin dance in his spare time.
Welcome to UW Urology!