Wade A. Bushman, MD, PhD
Professor
Specialties: Benign Prostatic Hyperplasia (BPH), Female Urology and Voiding Dysfunction
(608) 262-5440
600 HIGHLAND AVE
BX3236 CLINICAL SCIENCE CNTR
MADISON, WI 53792-3284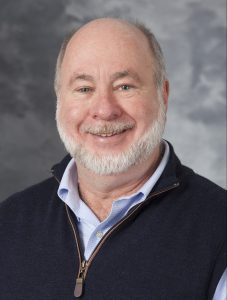 Education
Fellowship, University of Virginia Cancer Center, Charlottesville, VA, 1988-1989
Residency, General Surgery, Rhode Island Hospital, Providence, RI, 1986-1988
MD, University of Chicago, Chicago, IL, 1986
PhD, Brown University, Providence, RI, 1985
Professional Activities
In addition to his position as an Professor at the UW Medical School, Dr. Bushman is:
A reviewer for the Developmental Biology, Development, Journal of Urology, Urology, International Urogynecology Journal
The Program Chair for the Society of Urodynamics and Female Urology (2002- present)
A member of the McArdle Oncology graduate training Program at the University of Wisconsin (2002-present)
A member of the Molecular and Environmental Toxicology Program at the University of Wisconsin (2002-present)
Honors and Awards
Listed among the "Top Doctors in Chicago" in Chicago Magazine (January, 2001)
Served as a Consultant in Urology at the Rehabilitation Institute of Chicago, Chicago IL (1995-2000)
Nominated for "Best Clinical Professor Award", Northwestern University Medical School (1998)
The European Exchange Scholar for the American Urologic Association (1998)
Listed among the "Top 500 Doctors in Chicago" in Chicago Magazine (1996)
Clinical Specialties

Dr. Bushman is certified by the American Board of Urology. He specializes in female urology, pelvic floor and bladder dysfunction, neurourology, and urodynamics. Dr. Bushman treats both men and women with bladder problems including overactive bladder, urinary incontinence, and neurogenic bladder dysfunction. Detailed information regarding options for evaluation and treatment can be found on the Bladder Clinic website. Dr. Bushman also treats patients with pelvic floor dysfunction. The pelvic floor is made of up muscles and ligaments that support the pelvic organs. Many women and some men experience problems related to the pelvic floor – including pain, urinary and/or fecal incontinence, difficulty with urinary or fecal evacuation, and pelvic organ prolapse. The Multidisciplinary Pelvic Floor Center is a collaborative effort of specialists in Urology, Gynecology, Colo-rectal Surgery, and Physical Therapy to provide coordinated evaluation and treatment of complex pelvic floor problems.
Research Interests
Dr. Bushman's research interests include clinical research in bladder and pelvic floor dysfunction and basic research in prostate development and prostate cancer.
Recent Publications