Christopher M. Manakas, MD
Credentials: Assistant Professor (CHS)
UW Health Physician Informaticist, Urology
Position title: Specialties: Benign Prostatic Hyperplasia (BPH), General Urology
Email: manakas@wisc.edu
Phone: (608) 263-9534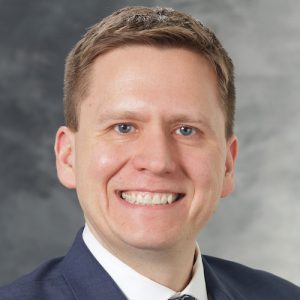 Education
MD, Indiana University School of Medicine, Indianapolis, Indiana, 2005
General Surgery Internship, University of Wisconsin School of Medicine and Public Health, Madison, WI, 2006
Urology Residency, University of Wisconsin School of Medicine and Public Health, Madison, WI, 2010
Clinical Specialties


Dr. Manakas is certified by the American Board of Urology and focuses on delivering quality general urology care. His practice is broad, managing a wide variety of adult conditions. He has a demonstrated history of working in the hospital & health care industry and takes a value-driven, patient-centered approach to medical and surgical management of urologic conditions.
Dr. Manakas offers skilled treatment for incontinence, prostate, kidney, bladder and testicular cancer prevention and treatment. His clinical interests include:
Kidney Stones
Blood in Urine
Circumcisions
Inflamed or Enlarged Prostate
Inflammation of the Testicle & Epididymis
Low Testosterone
Urinary Control Issues
Erectile Dysfunction
Bladder/Urinary Tract Infections
Vasectomy
Cancers of –

Kidney
Bladder
Prostate
Testicle
Penis
Research Interests
Dr. Manakas' research interests include improving the patient and physician experience by optimizing EMR workflows. He also collaborates with Drs. Gralnek and Grimes on Male Voiding Dysfunction clinical outcomes research. Further, Dr. Manakas and Dr. Gralnek are researching techniques to improve the on HoLEP learning curve.