Kristina Penniston, PhD
Credentials: Senior Scientist
Email: penn@urology.wisc.edu
Phone: (608) 265-9797
Address:
UW Medical Foundation Centennial Building
1685 Highland Ave
MADISON, WI 53705-2281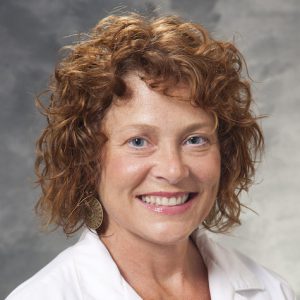 Education
PhD, University of Wisconsin-Madison, Madison, WI, 2004
Registered Dietitian (RD), post-baccalaureate internship completed at the University of Wisconsin Hospital and Clinics, Madison, WI, 1999
Professional Activities
In addition to her position as an Senior Scientist at the UW Medical School, Dr. Penniston is a Clinical Nutritionist with UW Hospital and Clinics and provides medical nutrition therapy to patients with urologic diseases, such as kidney stones, prostate cancer, and other urinary tract conditions. Dr. Penniston has been the nutritionist for the UW Hospital Metabolic Stone Clinic since 1999. Additionally, Dr. Penniston:
is a preceptor for clinical nutrition interns at UW Hospital and Clinics (1999-present)
served as an invited expert reviewer for the American Dietetic Association "Nutrition Diagnosis Project" (2004-2005)
is a member of the American Society for Nutrition (2000-present)
is a member of the American Dietetic Association (1998-present)
is a member of the Research Dietetic Practice Group and the Oncology Practice Group of the American Dietetic Association (2003-present)
Honors and Awards
"First Author Paper Award," American Dietetic Association Research Dietetic Practice Group (2005)
Preceptor award from dietetic interns of UW Hospital and Clinics Internship Program (2005 and 2004)
American Dietetic Association Foundation scholarship award (2003)
UW-Madison Department of Nutritional Sciences nominee for the Louis and Elsa Thomsen Wisconsin Distinguished Fellowship Award for graduate students in the College of Agriculture and Life Sciences (2003)
Research Interests
Dr. Penniston's research interests include clinical nutrition research in kidney stones and prostate cancer. Specifically, she is interested in the efficacy of nutrition therapy in the prevention, management, and treatment of disease and on indicators of quality of life.
Non-cancerous (so called "benign") genitourinary conditions and diseases affect hundreds of millions of adults and children worldwide and impose a significant burden on those affected. There are many knowledge gaps and unmet clinical needs in these areas.
In 2020, the National Institute of Digestive and Diabetes and Kidney Diseases (NIDDK) announced a Request for Applications for a coordinating center to oversee and organize communication and interactions, resource sharing, cross-disciplinary research, trainee development, and diversity efforts among a community of NIDDK-funded urology research centers and programs. This collaborative consortium is CAIRIBU – Collaborating for the Advancement of Interdisciplinary Research in Benign Urology.
Dr. Kristina Penniston was funded to create the CAIRIBU Interactions Core in September 2020. The overarching goal of the CAIRIBU Interactions Core is to facilitate the expansion of benign urologic research by creating greater patient and public awareness of research efforts, enhancing the visibility of investigators and trainees within CAIRIBU and within the broader benign urologic research community, increasing and diversifying the benign urologic research workforce, creating interactions and cross-disciplinary connections between researchers from different fields, and supporting efforts to increase the submissions of highly-meritorious benign urologic research applications. As the CAIRIBU Interactions Core Principal Investigator, Dr. Penniston brings to bear skills, knowledge, and connections gained from her 16 years of urolithiasis research in the Department of Urology.
Dr. Penniston's research in the role of diet in kidney stones, as well as in the health-related quality of life of patients with stones, has garnered international attention.