William Ricke, PhD
Credentials: Professor
UWMF Professor of Urologic Research
Director of the George M. O'Brien Center
Email: rickew@urology.wisc.edu
Phone: (608) 265-3202
Address:
Wisconsin Institutes for Medical Research
1111 Highland Avenue
Madison, WI 53705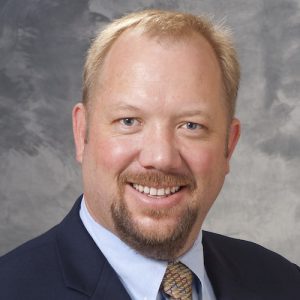 Dr. Ricke's laboratory is a translational research laboratory focused on the tumor microenviroment as it relates to hormone action and stromal-epithelial interactions in prostate diseases including prostate cancer. Dr. Ricke discovered that steroid hormone action is critical in the stroma rather than epithelia for malignant transformation and metastasis in prostate cancer, and, that targeting stromal receptors with therapies are the primary mode of therapy. The Ricke lab recently discovered that stromal cells are critical to prostate cancer progression, metastasis, and castrate resistant prostate cancer. Additionally, paracrine interactions are necessary for the development of key genetic, epigenetic, biochemical, and gene-fusion events in aggressive prostate cancer. This understanding provides the framework for elucidating key molecular and cell biological events through research as well as providing therapeutic targets which can be tested via clinically relevant and experimental drugs. The Ricke lab utilizes mouse models, human tissues, and clinical data to determine the effects and understand the molecular mechanisms of hormones and growth factors. Currently, the Ricke lab is investigating the role of hormones on collagen changes/metrics in gene expression, collagen fiber density and alignment. Changes in collagens appear to be correlated with aggressive of prostate disease.
---
Education
Fellow, Prostate Development and Pathogenesis, University of California, San Francisco, CA, 2000-2005
Doctor of Philosophy, Endocrine-Animal Science,University of Missouri, Columbia, MO, 1995-2000
Master of Science, Endocrine-Animal Science, North Dakota State University, Fargo, ND, 1993-1995
Bachelors of Science, Animal Sciences, Iowa State University, Ames, IA, 1990-1993
Veterinary technician certification, Walter Reed Army Medical Center, Washington D.C., 1990
Research Interests
Dr. Ricke's research interests include prostate cancer.
Graduate Training Programs
Funding/Grants
Recent Publications