We are currently accepting applications for the 2023 Match for positions starting in July 2024.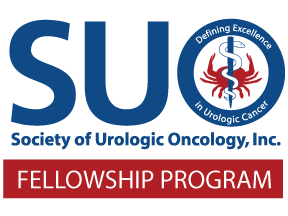 The University of Wisconsin Urologic Oncology Fellowship is accredited by the Society of Urologic Oncology (SUO) and is based in the Department of Urology at the University of Wisconsin School of Medicine and Public Health in Madison, Wisconsin.
Our fellowship is designed to train fellows for careers as leaders in academic urologic oncology and applicants are offered two possible tracks:
Clinical research pathway with one year of research and one year dedicated to clinical training.
Two-year, research-based track funded through an

NIH

T32 training award followed by one year of clinical training.
The University Of Wisconsin Carbone Cancer Center (UWCCC) is one of the oldest cancer centers in the United States and an NCI-designated comprehensive cancer program. The University of Wisconsin has a rich research environment and consistently ranks at the top in public university-based extramural funding. Madison also consistently ranks as one of the best places to live in the United States.