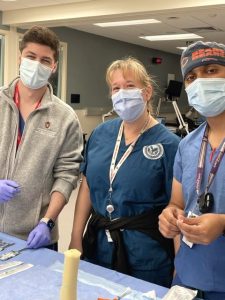 Phase 1 medical students interested in exploring urology are encouraged to join the Urology Interest Group (UIG).
The goal of the Urology Interest Group (UIG) is to give students an introduction to the fascinating field of urology. To do this, UIG hosts events throughout the year, including talks on urology-related topics, simulation events, and Q&As. We bring in experienced faculty and staff to lead these events, giving students the opportunity to learn and make connections.
Visit the website here and get subscribed to the student org calendar to join upcoming events!