This is an accordion element with a series of buttons that open and close related content panels.
Online Teaching Videos
One of the learning objectives for this course is for you to learn the proper technique for the insertion of a urethral catheter into both male and female patients. This skill may be used in the clinic or operating room. Please watch the online videos from the New England Journal of Medicine that illustrate the proper technique for catheter insertion in preparation prior to doing it yourself.
There is also a video, which demonstrates a technique for doing a thorough female pelvic exam and a module for the male genital exam.
Modules & Quizzes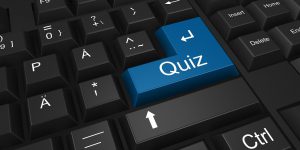 Modules are a good reference for preparation prior to the clinic and OR. Quizzes can help guide your reading and will give you a checklist of areas to review, based on your responses. You will also find links to case-based clinical scenarios after many of the modules. These reinforce some of the principle learning objectives for those modules and they are fun to do.
Suggested Readings