Charles (Les) and Margaret (Peggy) Lescrenier and Gammex established this endowment in 2010 to support lectureship in the Department of Urology focused on an area of urologic disease. According to Peggy, "Charles' life was saved in 2002 by surgery to remove a cancerous kidney. Dr. Stephen Nakada was the surgeon and Charles lauded him for saving his life."
Charles Lescrenier was a radiological physicist, teacher and researcher whose academic career was marked by positions at MD Anderson Hospital in Houston, Yale University, the Royal Marsden Hospital in London, Marquette University and the University of Chicago Medical School. Charles was a Fellow of the American Association of Physicists in Medicine and the American College of Radiology and an honorary member of the American College of Medical Physics. He founded Gammex in 1969 to manufacture a device he invented to align medical imaging equipment using lasers. Charles earned 16 patents over the years and started several companies with Peggy.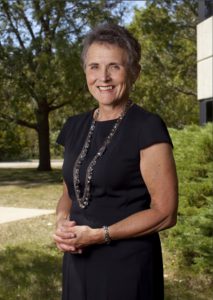 They have served an extensive list of professional and community organizations by giving their time and as philanthropists with a focus on medical research. Charles died peacefully on May 7, 2011.
Peggy still serves on the Department of Urology Advisory Board and remains active as a philanthropist and advocate.
---
Recent Lecture
June 14, 2022

Speaker: Antoine Khoury, MD, FRCSC, FAAP, SGU
Professor, University of California, Irvine (UCI)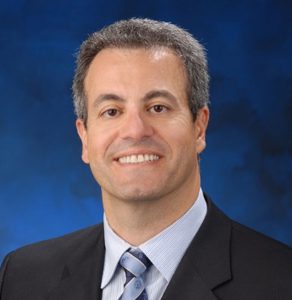 Dr. Khoury is the chief of pediatric urology and, with more than 25 years of experience, leads the CHOC Children's Urology Center. He is a professor of urology at University of California, Irvine (UCI) and the Walter R. Schmid Endowed Chair in pediatric urology at UCI.
Dr. Khoury completed his residency training at the University of Toronto and did his fellowship training in pediatric urology at The Hospital for Sick Children in Toronto, under Dr. B. Churchill. Dr. Khoury has also spent time at the University of Calgary carrying out research in infection and biomaterials. His work there resulted in several publications and a patent award on the bioelectric mechanism to eliminate bacterial biofilms. He then joined the faculty of the division of urology at the Hospital for Sick Children in Toronto and was the division head from 1995-2008 before coming to CHOC Children's.
Dr. Khoury has been published in more than 200 publications and journals, and 33 book chapters. He has given more than 250 presentations at national and international meetings and has delivered over 160 lectures as a visiting professor or invited speaker at both international and national levels.
Dr. Khoury is on the board of several national/international specialty committees including the American Academy of Pediatrics Section on Urology and the International Children's Continence Society. He was also president of the Society of Pediatric Urologists of Canada and immediate past chairman of the Scientific Council of the Canadian Urological Association's Scholarship Foundation.
This is an accordion element with a series of buttons that open and close related content panels.
Past Lectures
February 4, 2020
Speaker: Howard Goldman, MD
Professor, Cleveland Clinic Lerner College of Medicine
Institute Vice Chairman for Quality, Glickman Urologic Institute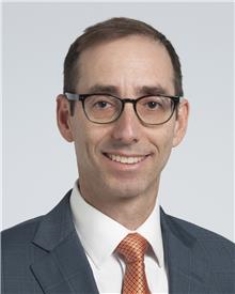 Howard B. Goldman is a Professor on the faculty of the Cleveland Clinic Lerner College of Medicine and in his role as the Institute Vice Chairman for Quality at the Glickman Urologic Institute, an expert in quality and patient safety. He has a joint appointment in the departments of urology and obstetrics and gynecology and is actively involved in the training of fellows and residents and is the past Fellowship director for Female Pelvic Medicine and Reconstructive Surgery in the Department of Urology at the Cleveland Clinic.
Dr Goldman's interests are in the medical and surgical treatment of urinary incontinence and other types of voiding dysfunction, neuromodulation, prolapse repair, complex reconstructive female urologic surgery and neurourology. He has authored over 250 articles and book chapters, is the editor of three textbooks, has been a visiting professor in the United States and abroad and given numerous invited lectures. He is on the editorial board of a number of journals and is a former Assistant Editor of the Journal of Urology. He has served on a number of standardization, guidelines and best practice statement panels for the AUA and international organizations. He is also currently the co-director of the AUA annual review course for part 1 of the ABU exam and is on the AUA Education and Data committees and serves as online education director for IUGA.
_____________________________
January 30, 2018
Kathleen Kobashi, MD, FACS, FPMRS
Head, Section of Urology and Renal Transplantation
Program Director, Urology Residency
Director, Pelvic Floor Center
Clinical Professor of Urology
Lecture
"Overview of new AUA/SUFU SUI Guidelines"
_____________________________
March 14, 2017
Kevin T. McVary, MD, FACS
Chairman and Professor of Urology
Division of Urology
Southern Illinois University School of Medicine
Springfield, Illinois
Lecture
"Metabolic Syndrome, Diabetes and LUTS/BPH: Treadmill instead of TURP?"
_____________________________
March 1, 2016
J. Christian Winters, MD, FACS
H. Eustis Reilly Professor of Urology
Chairman, Department of Urology
Urology Director, Female Pelvic Medicine and Reconstructive Surgery Fellowship
Louisiana State University Health Sciences Center
New Orleans, Louisiana
Lecture
"Vaginal Mesh for SUI and POP: A Medical Odyssey"
_____________________________________
March 24, 2015
Peter N. Schlegel, MD, FACS
James J. Colt Professor and Chairman of Urology
Professor of Reproductive Medicine
Brady Urologic Health Center and The Weill Medical College of Cornell University
New York, NY
Lecture
"Contemporary Infertility: Varicocele & Management of Testicular Failure"
_____________________________________
February 27, 2014
Badrinath R. Konety, MD, MBA
Professor and Chair
Department of Urology
Dougherty Family Chair in Uro-Oncology
The University of Minnesota
Lecture
"Is Bladder Cancer Care Stuck in the Mud?"
_____________________________________
Thursday, March 7, 2013
Herbert Lepor, MD
Martin Spatz Chairman and Professor
Department of Urology
NYU School of Medicine
Lecture
"Is Minimally Invasive Ablative Therapy of Prostate Cancer Ready for Prime Time?"
______________________________________
Thursday, March 15, 2012
Robert R. Bahnson, MD, FACS
Professor and Chairman
Department of Urology
The Ohio State University
Lecture
"Multicenter Phase III REDECT trial with 124I-girentuximab-PET/CT for the pre-surgical detection of clear cell Renal Cell Carcinoma (ccRCC)"
_____________________________
Thursday, February 24, 2011
Hunter Wessells, MD, FACS
Professor and Chair, Department of Urology
University of Washington School of Medicine
Chief of Urology, Harborview Medical Center
Dr. Wessells is a surgeon, researcher and expert on urogenital trauma and erectile dysfunction. His clinical interests cover a wide area of subjects in urology, ranging from acute injury management to sexual complications of diabetes.
Location
Health Sciences Learning Center (HSLC), Room 1309
Lecture Topic
Urologic Trauma and Reconstruction