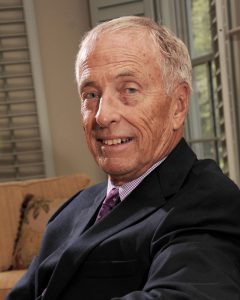 Dr. David T. Uehling was born and raised outside Chicago, and completed his urology training at Northwestern. Following a successful stint as a fellow at Chicago Children's Memorial Hospital, he joined the staff at the University of Wisconsin in 1965. Clinically, Dr. Uehling developed a statewide practice in pediatric urology, and has served the children of Wisconsin admirably for 40 years.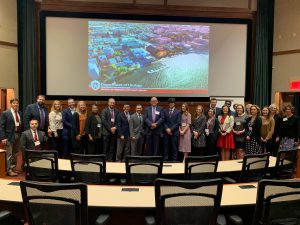 Throughout his career, Dr. Uehling distinguished himself in research, with continuous NIHfunding in the treatment of urinary tract infections. In 1983, Dr. Uehling assumed the chair of the Division of Urology at UW-Madison, and has grown the program into one of national standing. Upon stepping down as chairman in 2001, Dr. Uehling continues to serve the Department of Urology as an Emeritus Professor. Dr. Uehling has impacted the lives of many patients, urologists and scientists throughout the world. This meeting in his honor is a small way to emphasize all of his accomplishments.

---
Recent Lectures
October 19, 2022
"Mini PCNL vs RIRS for Renal Stones: Which will Win the Race?"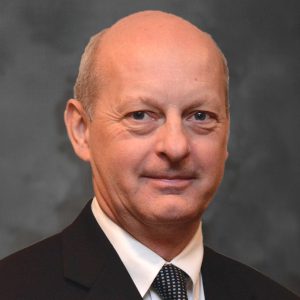 Speaker: John Denstedt MD, FRCSC, FACS, FCAHS
Richard Ivey Professor
Department of Surgery, Division of Urology
Schulich School of Medicine and Dentistry
London, Ontario
Dr. John Denstedt graduated from medical school in 1982 at The University of Western Ontario in London, Canada. He completed his residency in Urology at Western between 1983 and 1987 followed by a fellowship in Endourology at Washington University in St. Louis. He returned to London and joined the Division of Urology in the Department of Surgery at Western in 1990.
In July 2002 he assumed the role of Chair and Chief of the Department of Surgery at Western University and served in this role for 14 years. Dr. Denstedt is a Past Chair of the Canadian Association of Surgical Chairs and has served on the American Urological Association Board of Directors. He completed a 10 year term as Treasurer of the Endourological Society in 2018. He has been a Past President of the Northeastern Section of the AUA and in 2023 will serve as President of the Endourological Society.
While maintaining an active clinical practice, Dr. Denstedt is an internationally renowned scholar in urology with career accomplishments encompassing over 300 published papers and book chapters, more than 400 guest professorships in 60 countries and numerous honours and awards including being the first Canadian to have won the Gold Cystoscope Award from the American Urological Association in 1998. In 2019 he was awarded the Karl Storz Lifetime Achievement Award from the Endourological Society. Dr. Denstedt has served on the Editorial Board of eight major journals in Urology and is the immediate past Executive Editor of the Journal of Endourology. He is currently the Secretary of the American Urological Association and is the first Canadian to hold this prestigious position since the founding of the organization in 1902.
This is an accordion element with a series of buttons that open and close related content panels.
Past Lectures
November 17, 2021
"Contemporary Management of Urothelial Carcinoma of the Bladder: Guidelines and Beyond"
Speaker: Michael S. Cookson, MD, MMHC, FACS
Professor and Chairman, Department of Urology
Donald D. Albers Endowed Chair in Urology
University of Oklahoma Health Sciences Center
Oklahoma City, Oklahoma
Dr. Michael Cookson is Professor and Chairman of the Department of Urology at the University of Oklahoma Health Sciences Center and holds the Donald D. Albers Endowed Chair in Urology. An accomplished researcher and lecturer, he is the author of 253 peer-reviewed journal publications, 34 chapters of various textbooks, has served as editor of two books in urology and urologic surgery, and is nationally recognized for his outstanding contributions to urologic oncology. He is the Co-Editor-in-Chief for the Urology Times. He is the 2019-2021 President for the Society of Urologic Oncology (SUO), and the 2020-2021 President for the South Central Section of the American Urological Association.
Dr. Cookson has devoted a significant portion of his academic career to the management of patients with urologic cancers, with a strong emphasis on Clinical Guidelines, Education, and Evidenced-Based Medicine. He is a co-founder of the Oncology Knowledge Assessment Test (OKAT) an SUO-mandated oncology examination that is the standard for benchmarking for members and oncology fellows in training and served as Chair of that OKAT committee for 5 years. In 2018, he received the American Urological Association (AUA) Presidential Citation for Outstanding Service for his role in the development of the OKAT and as chair of the Castration-Resistant Prostate Cancer Guideline at the AUA 2018 Annual Meeting.
---
Due to the COVID-19 pandemic, the Uehling-Wear Lecture for 2020 was not held.
---
September 6, 2019
David F. Penson, MD, MPH, MMHC
Chair, Department of Urology
Paul V. Hamilton, MD and Virginia E. Howd Chair, Urologic Oncology
Vanderbilt University Medical Center
Nashville, Tennessee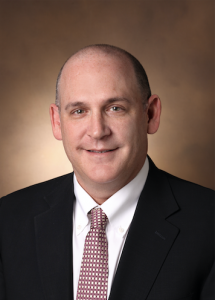 David F. Penson, MD, MPH, MMHC is the Paul V. Hamilton, M.D. and Virginia E. Howd Chair of Urologic Oncology, Professor and Chair of the Department of Urology, and Professor of Medicine and Health Policy.  Dr. Penson is the Director of the Center for Surgical Quality and Outcomes Research in the Vanderbilt Institute for Medicine and Public Health and maintains a keen interest in health policy and improving the quality of care in the U.S.  He obtained his MD from Boston University, completed his urology residency at UCLA Medical Center in Los Angeles, and then completed the Robert Wood Johnson Clinical Scholar fellowship at Yale University, while obtaining his MPH degree.  He currently maintains a clinical practice in urologic oncology at Vanderbilt University Medical Center.
Dr. Penson is also very active in the field of health policy.  In addition to serving as Chairman of the American Urological Association's Public Policy Council, Dr. Penson has served on various committees in the National Quality Forum, the Ambulatory Quality Alliance, the AMA Physician Consortium for Quality Improvement and AHRQ's National Advisory Council.
Dr. Penson's research is focused on the comparative effectiveness of treatments for localized prostate cancer. He is the Principal Investigator (PI) of the Prostate Cancer Outcomes Study (PCOS), a large population-based study of prostate cancer survivors funded by the NCI that includes the longest longitudinal patient-reported follow-up in the field. Dr. Penson is also the PI of the CEASAR study, a comparative effectiveness study of surgery vs. radiation for localized prostate cancer, funded by the US Agency for Healthcare Research and Quality (AHRQ) and the Patient-Centered Outcomes Research Institute (PCORI).  Over 3600 men have been enrolled in the CEASAR study that will determine "what works, in which patients and in whose hands."  Dr. Penson's work has been published in a variety of journals, including the New England Journal of Medicine, JAMA, Health Affairs and JNCI.
---
October 12, 2018
Fernando Ferrer, MD, FAAP, FACS
Professor of Urologic Surgery
Division of Urology
University of Nebraska Medical Center &
Children's Hospital & Medical Center
Omaha, Nebraska
---
September 22, 2017
Michael Koch, MD
John P. Donohue Professor of Urology
Chairman, Department of Urology
Indiana University-Purdue University Indianapolis
School of Medicine
---
September 30, 2016
Eila C. Skinner, MD
Professor and Chair, Department of Urology
Stanford University
---
October 23, 2015
Joseph A. Smith, Jr., MD, FACS
William L. Bray Professor of Urologic Surgery
Urologic Surgeon/Oncologist
Vanderbilt University School of Medicine
---
October 24, 2014
2014 Uehling Lectures Brochure
Mark S. Litwin, MD, MPH
The Fran and Ray Stark Foundation Professor
Chair, Department of Urology
David Geffen School of Medicine at UCLA
Professor of Health Policy & Management
UCLA Fielding School of Public Health
---
November 1, 2013
Inflammation, Infection, and the Future of Urology
Anthony J. Schaeffer, MD
Herman L. Kretschmer Professor and Chairman, Department of Urology
Feinberg School of Medicine, Northwestern University
---
November 9, 2012
Controversies in Urology: Urolithiasis and Men's Health
Margaret Pearle, MD, PhD
Professor, Department of Urology
University of Texas Southwestern Medical Center
---
November 18, 2011
Advances in Urologic Oncology: Current and Future Trends
Eric A. Klein, MD
Chairman, Glickman Urological and Kidney Institute
Cleveland Clinic Foundation
Professor of Surgery
Cleveland Clinic Lerner College of Medicine
Cleveland, Ohio
---
October 29, 2010
2010_Uehling_Lectures_Brochure
William D. Steers, MD
Professor of Urology and Chair of the Department of Urology
University of Virginia School of Medicine
---
November 6, 2009
State of the Art Regenerative Medicine and Update in Pediatric Urology
Anthony Atala, MD
W. H. Boyce Professor and Chairman
Wake Forest University Department of Urology
---
October 17, 2008
Multidisciplinary Trends in Prostate, Kidney and Bladder Cancer
John A. Libertino, MD
Professor and Chairman, Department of Urology
Lahey Clinic Medical Center
Tufts University School of Medicine
Burlington, Massachusetts
---
October 12, 2007
Concepts and Controversies in the Management of Urologic Cancer
Louis R. Kavoussi, MD
Professor and Chairman of Urology
The Arthur Smith Institute for Urology
New Hyde Park, New York
---
September 22–23, 2006
The Changing Interface of Technology and Urologic Cancer Therapy
Peter R. Carroll, MD, FACS
Professor and Chair, Department of Urology
Ken and Donna Derr-Chevron Distinguished Professor
University of California-San Francisco
---
October 21–22, 2005
Prostate Cancer: State-of-the-Art Therapies
Alan W. Partain, MD, PhD
David Hall McConnell Professor and Chair
Urologist-in-Chief, Department of Urology, Oncology
Johns Hopkins Medical Institutions
---
November 12–13, 2004
Adrenal, Renal and Prostate Diseases: What's New in 2004
E. Darracott Vaughan, Jr., MD
Professor of Urology – New York Presbyterian Hospital
---
October 17–18, 2003
Ralph V. Clayman, MD
Professor and Chairman of Urology – University of California–Irvine