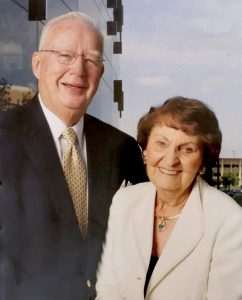 Robert (Bob) and Dolores (Jinx) Schnoes established this lecture series endowment fund  in 2008 to support an annual lecture by a visiting professor with expertise in an area of urologic cancer treatment or research.
Thanks to the Schnoes' generous support, the Department is able to host nationally-prominent clinicians and researchers who share the latest cancer knowledge with UW faculty, residents, and medical students.
---
Recent Lecture

May 16 & 17, 2023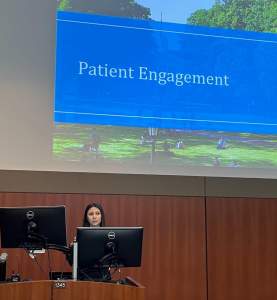 Speaker: Angela Smith, MD, MS
Professor and Vice Chair of Academic Affairs
Associate Dean of Faculty Affairs and Leadership Development
University of North Carolina
"Lessons Learned in the Design and Conduct of a Large Pragmatic Clinical Trial"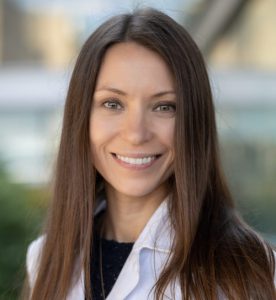 The Department will welcomed Angela Smith, MD, MS to the Schnoes Lecture Series. Dr. Smith received her medical degree and Master of Science in Clinical Research from the University of North Carolina, where she also completed her urology residency. She is the Director of Urologic Oncology at the UNC Lineberger Comprehensive Cancer Center where she treats GU malignancies, including bladder, prostate and kidney cancer.
Dr. Smith has a background in health services research and biostatistics with particular interests in patient-centered outcomes research, risk stratification, and quality of care for invasive bladder cancer. She is the co-PI for a PCORI large pragmatic trial in BCG refractory bladder cancer, PI for a PCORI Engagement Award with the Bladder Cancer Advocacy Network to engage patients in the research process, and has been funded by an AHRQ K08 grant that integrates patient-reported outcomes into post-cystectomy care through mobile health technology. She has previously served on the PCORI Advisory Panel for the Assessment of Prevention, Diagnosis, and Treatment Options, representing clinicians.
Dr. Smith also serves as the Assistant Secretary of the American Urological Association and is on the AUA Quality Improvement and Patient Safety Committee, Scientific Advisory Board for the Bladder Cancer Advocacy Network, Journal of Urology Editorial Board, and chair of the Urology Care Foundation Bladder Health Committee.
This is an accordion element with a series of buttons that open and close related content panels.
Past Lectures
2022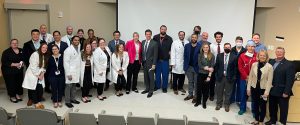 Speaker: Jeffrey Cadeddu, MD
Professor, UT Southwestern
April 19 & 20, 2022
"Renal Tumor Ablation: Optimization and Indication in 2022"
The Department welcomed Jeffrey Cadeddu, MD to the Schnoes Lecture Series in April, 2022. Dr. Cadeddu specializes in the surgical treatment of prostate and kidney disorders.
Dr. Caddedu currently holds the dual appointments of Professor of Urology and Professor of Radiology at UT Southwestern. In addition, he holds the Ralph C. Smith, M.D. Distinguished Chair in Minimally Invasive Urologic Surgery.
Dr. Caddedu serves as Associate Editor on behalf of the Journal of Endourology and serves as a Survey Section Editor for the Journal of Urology. His publications include over 290 peer-reviewed articles; over 75 invited articles and book chapters; book reviews and original surgical videos. He is the recipient of the American Urological Association's 2007 Gold Cystoscope Award for outstanding contributions to the science of urology and was elected to active membership in the American Association of Genitourinary Surgeons (AAGUS). He received the UT Southwestern Medical Center Watson Award recognizing him as the exemplary clinician of 2018. He also served as a panel member for the 2017 AUA small renal mass guidelines, and was vice-chair of the 2017 AUA localized prostate cancer guidelines.
As Director of the UT Southwestern Clinical Center for Minimally Invasive Treatment of Urologic Cancer, he has performed more than 500 robotic/laparoscopic procedures on the prostate and introduced a number of firsts in the minimally invasive surgical treatment of kidney cancer and kidney disease.
2020 & 2021
Due to COVID-19, the Schnoes lectures for 2020 and 2021 were not held.
2019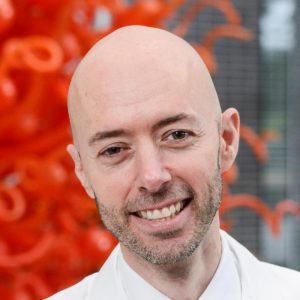 James Brugarolas, MD, PhD
May 14, 2019 at 5:30 PM
The Department welcomes James Brugarolas, MD, PhD as our 2019 Schnoes Lecture Series speaker. Dr. Brugarolas is the The Sherry Wigley Crow Cancer Research Chair, Professor, and Director of the Kidney Cancer Program at UT Southwestern Medical Center.
2018
May 3, 2018 at 5:30 PM
Medical Foundation Centennial Building (MFCB) — Room 1220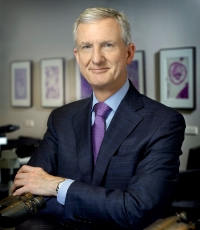 Robert F. Schnoes Lecture Series
H. Ballentine Carter, MD
The Department welcomes H. Ballentine Carter, MD as our 2018 Schnoes Lecture Series speaker. Dr. Carter is the Bernard L. Schwartz Distinguished Professor of Urologic Oncology and a professor of urology and oncology at Johns Hopkins Medicine. Dr. Carter is also the Director of the Prostate Cancer Program.
2017
June 1, 2017
Steven Campbell, MD, PhD
Professor of Surgery
Residency Program Director
Vice Chairman of Urology
Cleveland Clinic, Cleveland, Ohio
2016
May 19, 2016
Christopher P. Evans, MD, FACS
Professor and Chairman, Department of Urology
Urologic Surgical Oncology
University of California, Davis School of Medicine
UC Davis Comprehensive Cancer Center
Lecture title: "Linking Laboratory Science to the Clinic: An opportunity for the Surgeon Scientist"
2015
Thursday, June 4, 2015
J. Brantley Thrasher, MD, FACS
Professor and the William L. Valk Chair
Department of Urology
University of Kansas Medical Center
Lecture title: "Complementary and Alternative Medicine in Renal, Bladder, and Prostate Carcinoma"
2014
Thursday, June 5, 2014
Stephen E. Strup, MD, FACS
Chief, Division of Urology
James F. Glenn Endowed Professor/Chair in Urology
The University of Kentucky
Lecture title: "Prostate Cancer Screening: Where We Have Been, Where We Are, Where We Are Going"
2013
June 6, 2013
J. Stuart Wolf, Jr., MD, FACS
The David A. Bloom Professor of Urology
Associate Department Chair for Clinical Operations
Director, Division of Endourology and Stone Disease
University of Michigan
Lecture title: "Individualizing Management of the Small Renal Mass"
2012
May 31, 2012
Robert G. Uzzo, MD, FACS
2011
June 2, 2011
Christopher G. Wood, MD, FACS
Professor and Deputy Department Chairman, Department of Urology,
The University of Texas MD Anderson Cancer Center, Houston, Texas
2010
June 17, 2010
Robert C. Flanigan, MD